"Tom Brady is going to hear you sing!" one of our morning show producers exclaimed when I announced that the Atlanta Falcons had invited me to do the anthem for their game Sunday against the Patriots.
My first thought upon being asked to sing the anthem was "I'd Would LOVE to sing it!"
My second thought was to pray to the "Lords of the Lyrics" that I would get the words right and not mess up in some adrenaline-fueled moment and appear on all the news shows as the blooper moment from the night before.
Thankfully, that's never happened when I've sung the Star-Spangled Banner before, for the NASCAR faithful and " Final Four" fans.
Then again, this was my first NFL appearance with the anthem. I knew the Atlanta Falcons would be lined up within five yards of me, staring as I sang.
I knew Atlanta coach Mike Smith (whom I met, along with his wife, Julie, at a Kenny Chesney concert years ago and kept in touch with) would be this close too.
And yes, now I understood (thanks to my 6 a.m. producer Jennifer) that the quarterback considered one of the world's sexiest men would hear it, too.
Just in case, I tucked a 3x5 note card with the lyrics written on it into my purse as I headed to the stadium. It's a ritual that never fails. If you have the cheat sheet, you won't need it!
But here's what I didn't expect once the anthem got started: the fantastic cheering from the crowd at the Georgia Dome. They made this morning anchor grateful to stay up late with them on a school night.
Thanks to all for giving me the opportunity to help honor this great nation via the Star-Spangled Banner!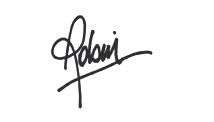 Meade's 2nd album of country music, " Count On Me," is on sale now at Target and on iTunes!
Morning Express with Robin Meade airs Monday through Friday at 6 a.m. ET on HLN. Like the show on Facebook, follow Robin on Twitter: @RobinMeade.