Morning Sunshine! I'm giving birth to my music in Nashville! The new album comes out this summer.
My first CD " Brand New Day" is available on iTunes!
See you Monday on Morning Express!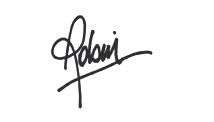 Morning Express with Robin Meade airs Monday through Friday at 6 a.m. ET on HLN. Like the show on Facebook, follow on Twitter: @MorningExp.