"Godzilla" opens this weekend in the United States, but that's not why you're reading this.
You're reading this to learn some astonishing, insane facts that have somehow escaped most casual city-destroying-monster fans. If you're green to the lizard king (like that?), here are some basics to get you started:
1. The real-life backstory of how we get the fictional Godzilla is scarier than any movie will ever be
In 1954, the United States tested a hydrogen bomb in the Marshall Islands, practically at Japan's backdoor. A Japanese tuna fishing boat, Lucky Dragon 5, was exposed to the nuclear fallout, contaminating the catch and killing a fisherman. On the heels of the Nagasaki and Hiroshima disasters of WWII, the revelations scared ordinary Japanese: Did any contaminated fish make it to the marketplace? Was second-hand radiation poisoning possible? Just eight months later, "Gorija," in which a fishing vessel is attacked by a sea monster, hit movie theaters there.
2. Godzilla was intended as a metaphor for everything bad about nuclear weapons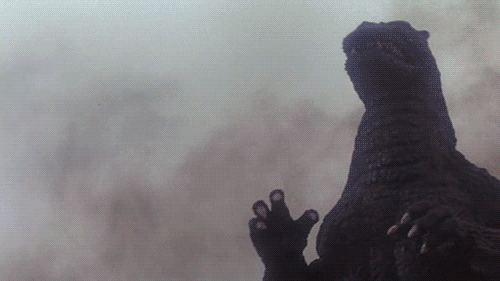 University of Kansas professor William Tsutsui, author of "Godzilla on My Mind," told USA Today in 2006 that the monster "plays on the Japanese audience and its lingering fears from World War II." He went on: "Some people feel Godzilla stands for the atomic bombs and nuclear devastation," he says. "Others say a conscience for the world that has tinkered too much with science. Nature has revenge through this movie. That's what makes the movie so chilling."
3. His name is pronounced a bit different than how you probably say it
His real name in Japan is actually "Gojira," a mix of the Japanese words "gorilla" and "whale." American film and TV audiences have come to pronounce it as GOD'-zilla but interestingly, this is how it is pronounced where the monster came from.
4. Bryan Cranston almost turned down his role in the new movie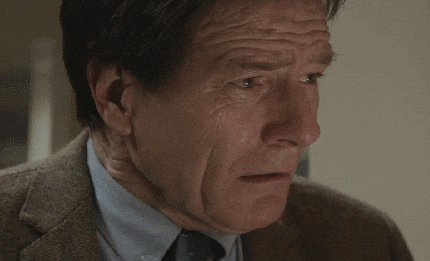 When he read the script, the actor, who plays a nuclear engineer in the film, said he was afraid his fans would say: "Oh, that's not anywhere near as good as 'Breaking Bad,'" according to the Miami Herald. "I didn't want to have that conversation," he said. Eventually he was won over by the terrifying beast and how it makes mincemeat of a modern city. "I was surprised by what I read. I didn't anticipate that," he said.
5. The appearance of Godzilla of the 1960s & '70s was geared more toward kids....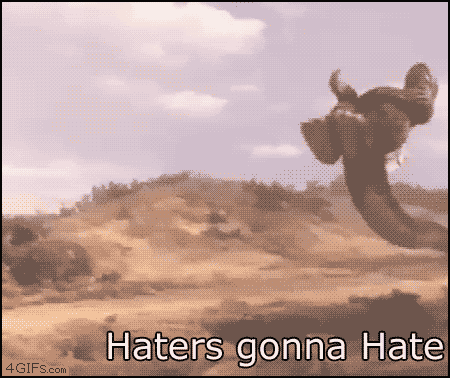 The Internet is full of whimsical memes and pics of the '70s-era Godzilla, which was usually a stuntman in a suit. "It was bottom-heavy, had great big hips and heavy thighs," Tsutsui told USA Today. "That Godzilla wasn't scaring anybody. In fact, you wanted to take it home as a pet."
6. Godzilla wasn't originally supposed to star in one of his own films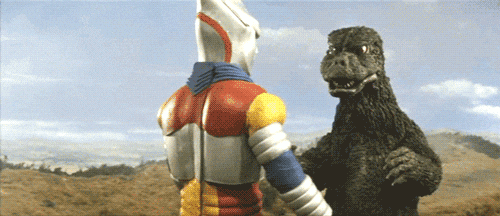 Remember Jet Jaguar? The Ultraman-esque figure helped Godzilla kick some monster butt in "Godzilla vs. Megalon." Thing is, Godzilla wasn't even supposed to be in the film, according to IMBD.com. It was specifically written as a vehicle for a fan-created character called Jet Jaguar to capitalize on the anime-robot phase sweeping Japan. The film's producers rightly concluded that 'ol JJ might not be able to carry the film on his own, thus he becomes BFFs with Godzilla!
7. The monster's appearance (or lack thereof) was inspired in part by another cinema sea creature
According to IMBD.com, Cranston said director Gareth Edwards' take on Godzilla came from the horror-shark movie "Jaws," in that "the film does not immediately show the beast but rather build up to its appearance while still delivering an eerie and terrifying off-screen presence."