You should hear us sounding like mathematicians in the newsroom today: "If you spent "X" many dollars and bought every combo of numbers available, and won the Powerball jackpot, would your winnings be enough to cover what you spent for every combo and taxes that would hit you afterward?"
Crickets.
Good luck today if you're playing the Powerball lottery. We have our pool going for the morning show. We've decided if we win, we'll still do our show... it'll just be a very late morning show and very short. HA!
Kidding!
Here's a look at some of the other stories you'll see today on HLN: As seen on Morning Express: Wed., Nov. 28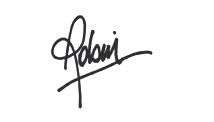 Morning Express with Robin Meade airs Monday through Friday at 6am ET on HLN. Like the show on Facebook, follow me on Twitter: @RobinMeade.