Ohhhh I'm draggin' this morning. How about you? For some reason I've been at work this week more than 12 hours every day. I know that's nothing compared to many folks who pull two or three different shifts. Good thing I love you, my job, and my team!
On today's show:
The late U.S. ambassador to Libya expressed concerns about his security prior to the attack that took his life. He even felt he was on an al Qaeda hit list.
Wild video you gotta see:
A cop pushes a woman out of the way as an alleged drunk driver barrels toward them.
Who says: Burger joints cause more air pollution than tractor trailers?
You gotta see the mom who beats up on an alleged bully on a school bus... you'll probably have strong reactions to this.
Imagine being a week away from your wedding when the venue calls and says President Obama has scheduled a rally there , just a few hours before your ceremony! Well it happened to one couple, so see how everyone was able to pull it off.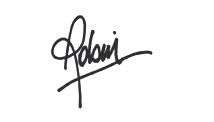 Morning Express with Robin Meade airs Monday through Friday at 6am ET on HLN. Like the show on Facebook, follow on Twitter: @MorningExp.