(Cue the bird chirping music) It's that time of day, when you find joy in subconsciously knowing that everyone else starts the day looking as rough as you feel right now. It's at this time you realize how grateful you are for the morning shower, cologne/makeup and the hot beverage triple-infused with caffeine. Cuz honey, there ain't no such thing as natural beauty at this hour.
Can I get an amen?!
Parents in Chicago get to pack the lunches and yell for the kids to find their shoes, to get to class on time. The teachers have ended their strike. More on the deal and what both sides are saying.
This will test the dedication of the fans, and the stockpile of nachos in the stadium: The Orioles and Mariners went 18 innings. Did people really stay the entire time? You gotta see some of these scenes of people passing the time.
It's a tornado! It's a fire! It's a tornado on fire! You've got to see this video!
The chemical BPA is already banned in baby bottles and sippy cups. Now, there might be a link between BPA and childhood obesity.
Do father-daughter dances discriminate against the children of single mothers? See what you think about the reasons a Rhode Island school district banned them.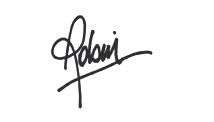 Morning Express with Robin Meade airs Monday through Friday at 6am ET on HLN. Like the show on Facebook, follow on Twitter: @MorningExp.