Hi there. Gonna jump right into breaking news:
Protestors attack the us embassy in a third country where some are said to be upset by a film that was online.
Those developments will be coming in as you tune in.
That's as two U.S. warships move toward Libya, one day after The U.S. ambassador to Libya was killed there. Officials say they're carrying missiles that could, if ordered to, strike specific targets.
Meanwhile, there were more protests near the U.S. embassy in Cairo. The demonstrators were throwing Molotov cocktails, while Egyptian riot police fired warning shots to keep them away from the compound.
What's the big picture here in terms of this region and unrest and violence? More this morning.
Also:
Are the new iPhone 5 components enough to jazz you into a new purchase? Let's check out how important the new stuff is, compared to the old model.
Another day, another police chase in Los Angeles? Except this time, suspected bank robbers were throwing the cash out the window!
So sad: A woman hid from some bad weather in her freezer, and got stuck for almost a week! But she survived!!
More than a dozen airport workers are accused of liquor smuggling. Apparently, those itty-bitty bottles added up to millions of dollars!
Sure gas prices are high, but you won't believe the prices some New Jersey stations charged!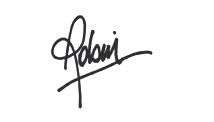 Morning Express with Robin Meade airs Monday through Friday at 6am ET on HLN. Like the show on Facebook, follow on Twitter: @MorningExp.